Adjust the print bed height
Adjusting the platform requires the use of tools to assist you.
Please start by printing two cubes of the same height. Alternatively, you can use the plastic pieces that come with the printer.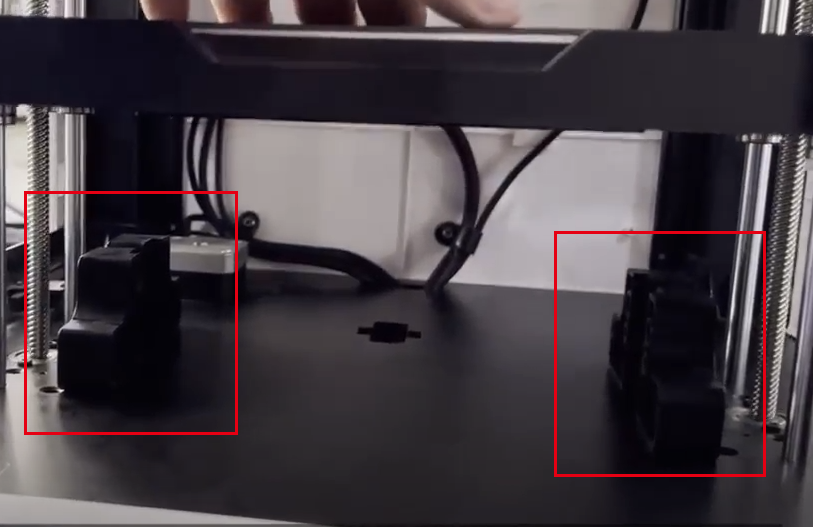 Then please refer to the video below to adjust the print platform.
https://drive.google.com/file/d/1j4qrjF605ysmM4xQMJNXMvlNqxWyXiOk/view?usp=share_link
STEP 1:
Remove the fixing screws of the printer bottom plate, and remove the bottom plate.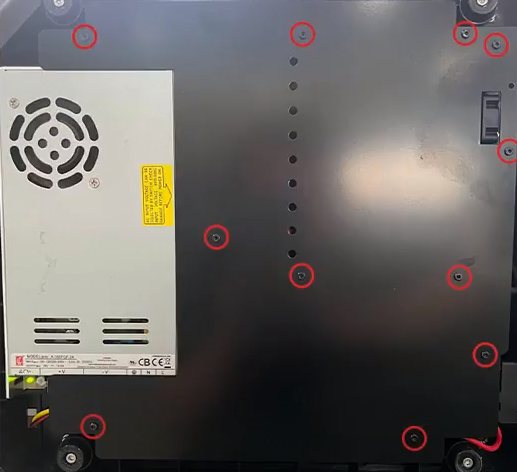 STEP 2:
Loosen two screws of the z-axis belt retainer.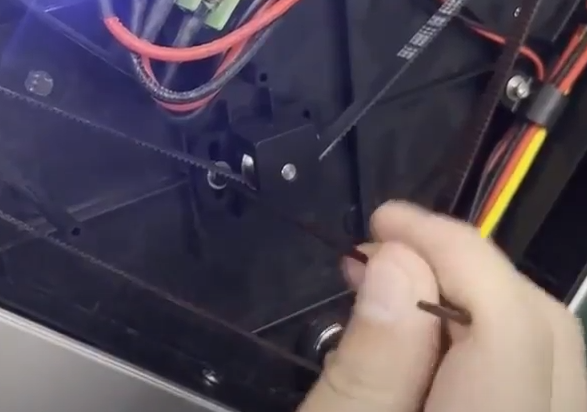 STEP 3:
After releasing the z-axis belt, press down firmly on the print platform. Make sure the print platform is level.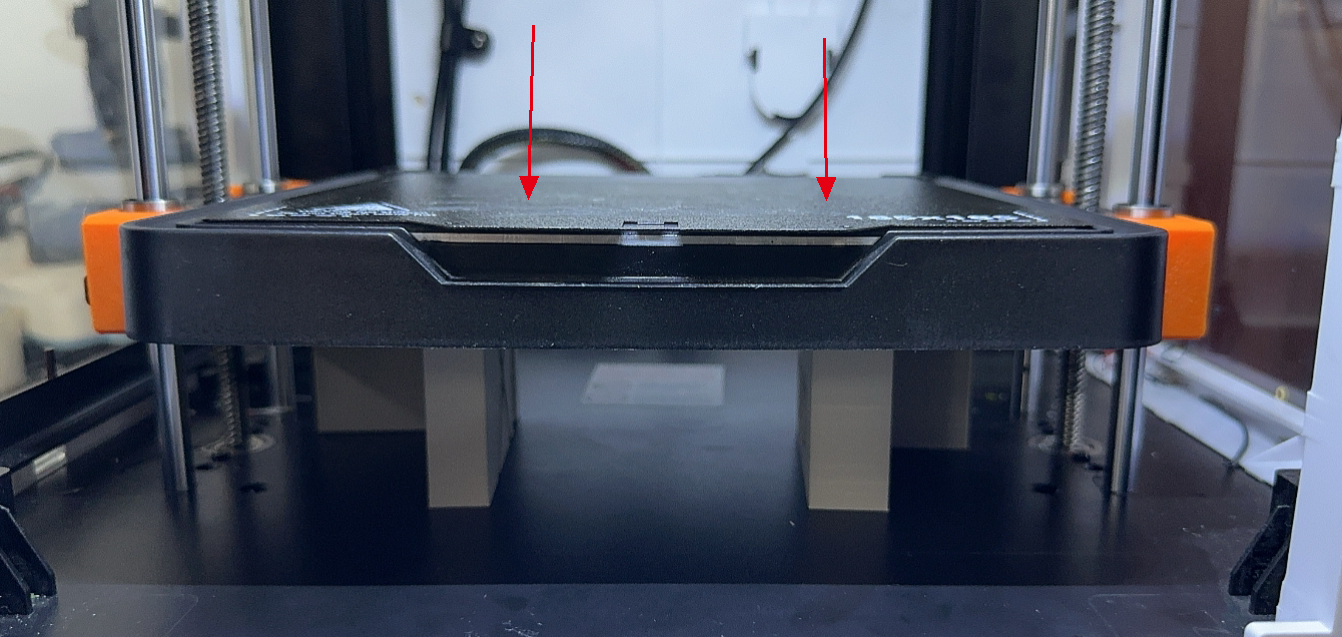 STEP 4:
When retightening the belt, make sure the z-axis belt is tight by pushing the retainer outward.
Then retighten the two screws.
Platform adjustment is complete.