When 3D printing structures with overhangs, it is necessary to use support structures to prevent sagging or deformation in those areas.
Traditional support structures are typically linear or simple geometric shapes like pillars or thin plates. These structures are difficult to remove, increasing post-processing efforts, and their simple shape may limit the realization of complex printed structures.
However, the organic support style effectively addresses the drawbacks of previous support structures. It resembles branches growing from the ground, extending towards the overhangs and holding them in place. This support shape increases stability while also being easy to remove.
We can select the organic support style and define its properties using the knowledge depicted in the diagram below.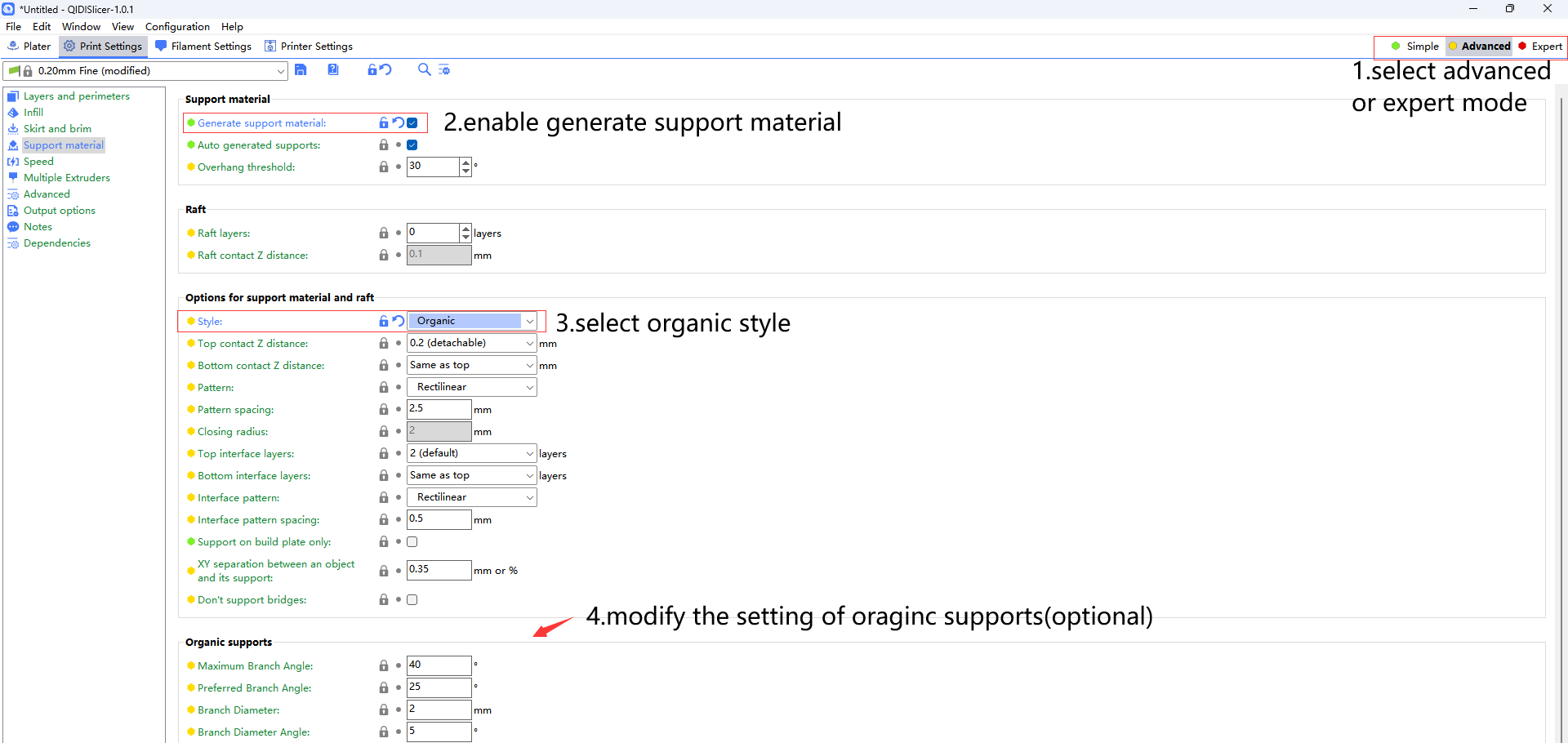 The following figure shows a preview of the organic style support structure.