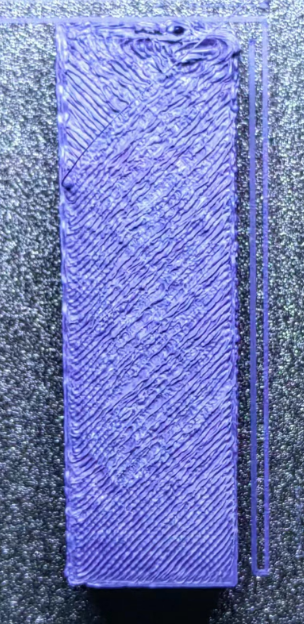 Above,we can find it obviously that top face of object was scratched ruinly.
Generally speaking, 3d printing is printed layer by layer,theoretically speaking, when printing a layer, the nozzle will not touch the previous layer of printing, but sometimes there will be nozzle printing the next layer, touching the previous layer of printing, resulting in a scratch on the previous layer.
If too much material is extruded before, it will cause the height of each layer to be higher than the preset height, and when the higher heights of each layer are stacked, it will cause a very large height offset later on, which means that when the highest layer is printed later on, the nozzle is likely to drag the previously printed bottom layer, causing defects.
We can reduce the height of each layer by lowering the extursion multiplier value.