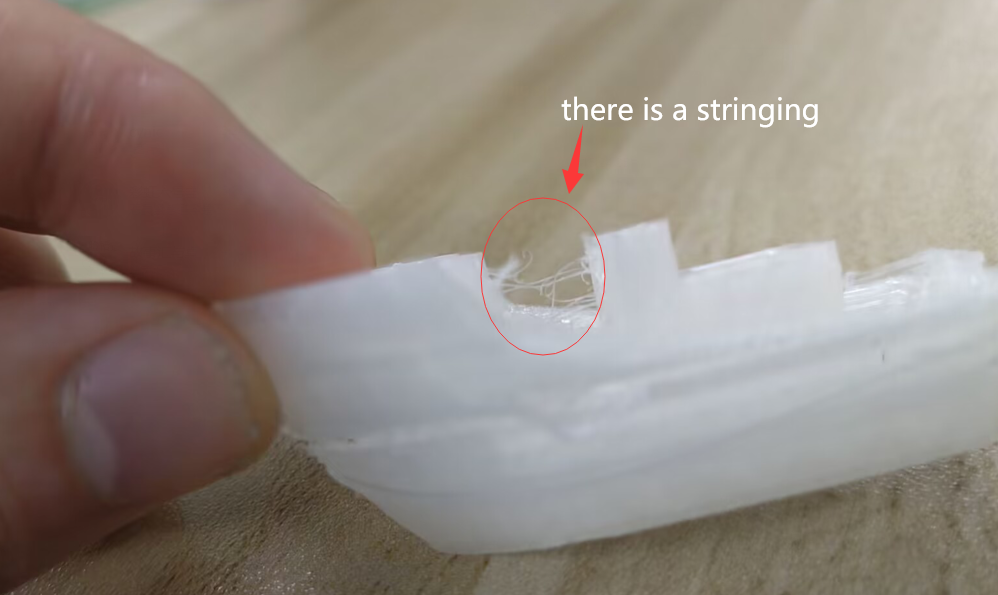 3d printing process, the extruder needs to move constantly, from the print point a to the print point b of the process, if after the overhang part, the extruder is likely because the material is not fully cured, and pull out part of the stringing in the air.
stringing can damage the aesthetics of our prints, and we can avoid it by setting the retraction property in QIDISlicer. After setting the retraction property, when the extruder finishes printing an area, the filament in the nozzle will be pulled back, thus preventing those filament from flowing out to form a string.
We can find the Retraction tab at the location shown below.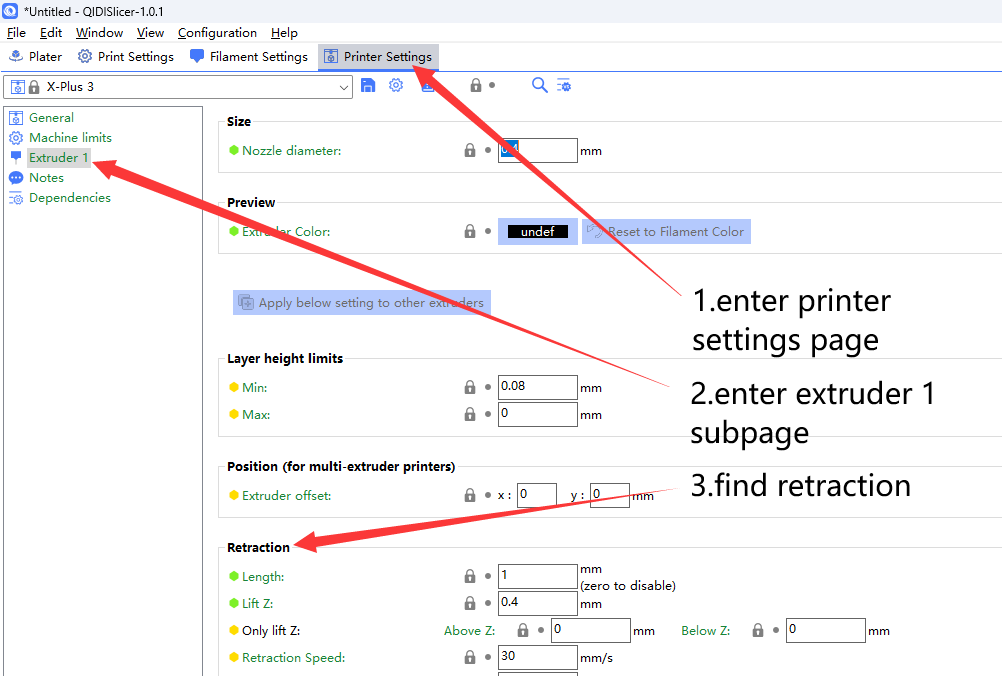 We mainly set the length and retraction speed options.
For most printer,0.5mm-2mm retraction length is enough,in the picture above,we set the retraction length 1mm,if problem still exist,we can try to add the length 1mm every time.
Retraction speed is also important,for most filament,the speed between 1200-6000mm/min plays a good role.
Temperature settings also play a role.If you think your retraction settings are correct. but have this problem, try lowering the temperature by 5 to 10 degrees.